Build a website fast and easy with WordPress. "You can build any kind of website from scratch using WordPress. It can be a blog, a business site, an Online Store, or a Community Site. WordPress is easy to use & maintain. It's powerful and flexible.."Over 75 Million sites uses WordPress.
Why use WordPress !
WordPress is open source. That means it's free. There are lot of free themes & plugins on WordPress.org. WordPress.com Gets More Unique Visitors Than Amazon (US) .That is a lot of traffic. 74.6 Million Sites uses WordPress. Around 50% of this figure (close to 37 million) is hosted on the free WordPress.com. WordPress is easy to setup, manage, and update. You can easily launch a blog in one day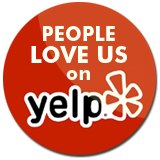 I want to learn more about WordPress training . click here.
Where do you teach WordPress ?
I teach WordPress all over the country. I commute regularly between Los Angeles and New York City. You can find me teaching workshops in San Francisco, San Diego, Boston, Philadelphia, Atlanta, New Orleans, Nashville, Atlanta, Chicago, Albuquerque, etc