Home Page
I teach WordPress to Beginners. All skills levels are welcome.
"You can build any kind of website from scratch using WordPress. It can be a blog, a business site, an Online Store, or a Community Site. WordPress is easy to use & maintain. It's powerful and flexible.."
WordPress is open source. That means it's free.
There are lot of free themes & plugins on WordPress.org
WordPress.com Gets More Unique Visitors Than Amazon (Us)
74.6 Million Sites uses WordPress
Around 50% of this figure (close to 37 million) is hosted on the free WordPress.com.
WordPress is easy to setup, manage, and update.
You can easily launch a blog in one day.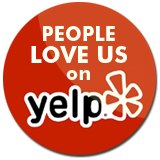 Why do you need to take this class?
I teach WordPress to beginners in a non-technical way that most people will understand and comprehend. I will show you how to build a blog or site in a couple of hours with no coding skills.And if you can write with Microsoft Word, you can also edit in WordPress posts and pages. Easy learning. I guarantee.
Elle is awesome! He has worked within my budget to teach me a TON about WordPress. He is not only great at teaching WordPress, he also listens to you and gives you ideas for your blog. He is very patient - I'm sure some of my questions were ignorant, but he never made me feel dumb.
Elle is great. He has really helped me out tremendously with my site. He has also given me a ton of knowledge and guidance on were my photography and site can do for me. He is truly knowledgeable, and really patient. He answered all my questions and then some. I could not recommend him enough.
Seriously if you are a business owner and don't run your website you are losing the upper hand on your competition. You need to be in control of your business presence online with the ability to be fluid. Elle is a master, and I appreciate having his knowledge and help at my disposal.
What type of workshop do you teach ?
How do I know which workshops to take.
What type of workshop do you teach ?
In addition to basic & advanced WordPress, I also teach HTML basics, CSS Basics, SEO Basics,  Control Panel Maintenance ( Web Hosting Account ), and Internet security
How do I know which workshops to take.
You can pick between three of my most popular WordPress Training Sessions
Option 1 – 5 Hour WordPress Bootcamp – For absolute beginners to WP or for existing WP site owners who need a refresher course – Cost – $ 225.00
Option 2 – One-Day WordPress Intensive Class – Covers all the basics of WordPress & some advanced methods. Perfect for beginners and owners of existing WP sites. Includes a free 90-minute WP webinar. – Cost- $ 325.00
Option 3 – Two Session WordPress Mini- Bootcamp ( 6 hour sessions ) – Great for beginners to WordPress who want to develop a new site from scratch. Also perfect for existing WP site owners. Includes two free 90-minute WP webinar follow up. Also 30 day free email support.
Cost – $ 600.00
Have you registered and sign up for one of my WordPress bootcamps and WP crash course for beginners ? Then please , don't forget to watch these very useful WordPress training video links below. See you at my WP training  sessions soon.
Where do you teach WordPress ?
I teach mainly in San Francisco, Los Angeles, & New York City but I also travel to San Diego, Washington DC, Philadelphia, Boston, Atlanta, Chicago, New Orleans, Portland
How much does it cost for training ?
Workshops fees start at $ 225 per person and go up to $ 1,200 for a full-day session with a group. All WordPress training are on-one-one. All training is by appointment.
What are the requirements to attend my WordPress workshops ?
Knowledge of WordPress or any coding experience is not required. For your practice sites, you can use a free site on wordpress.com or better still to have your own self-hosted site on a hosting account like Sitegroundor Hostgator. You can buy your domains at Godaddy or any domain registrar.Also bring a Mac or Windows laptop.
How do I register and pay for my WP session ?
Please follow this link to register. Once you register and get confirmed for an exact date and location, you can send payment here. Or I can send you a Paypal Invoice.
Rank ahead of the competition. I get asked this a lot. How do I get more traffic ? The answer to this is SEO ( Search Engine Optimization ). Attend my Five Hour SEO Crash Course for beginners. This is one of my most popular workshops for owners of WordPress sites. I teach both one-on-one as well as to groups. This SEO workshop starts. Aug. 19
Read More »